THE MENS GAME
$20 Entry Fee per game Plus Normal Golf Fees
Pays For Net & Skins
Played Fridays
Saturdays & Sundays starting at 7:00
Membership Dues – $30.00 Per Year – Must be a Full Summerfield Member or purchase a yearly League Pass.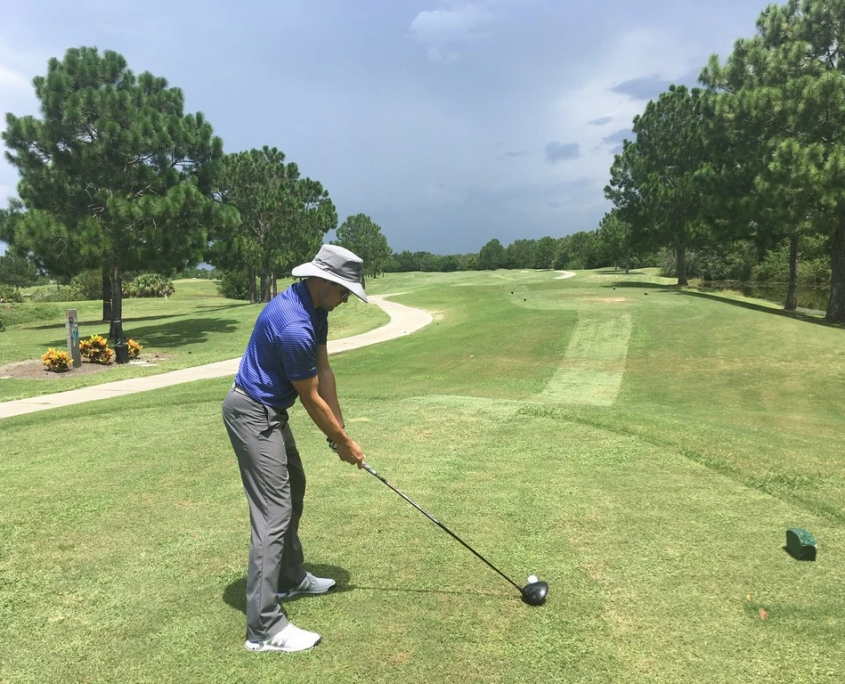 FISHHAWK GOLF LEGUE
Every Monday Summerfield Crossings GC 5:30 p.m. Shotgun Join us every Monday during the summer for what will be the most fun you have all week. Different weekly games. No weekly commitment just register online. Your weekly fee of only $25.00 at the course includes 9 holes of Golf, a warm up bucket of balls & a draft beer and prize money.
---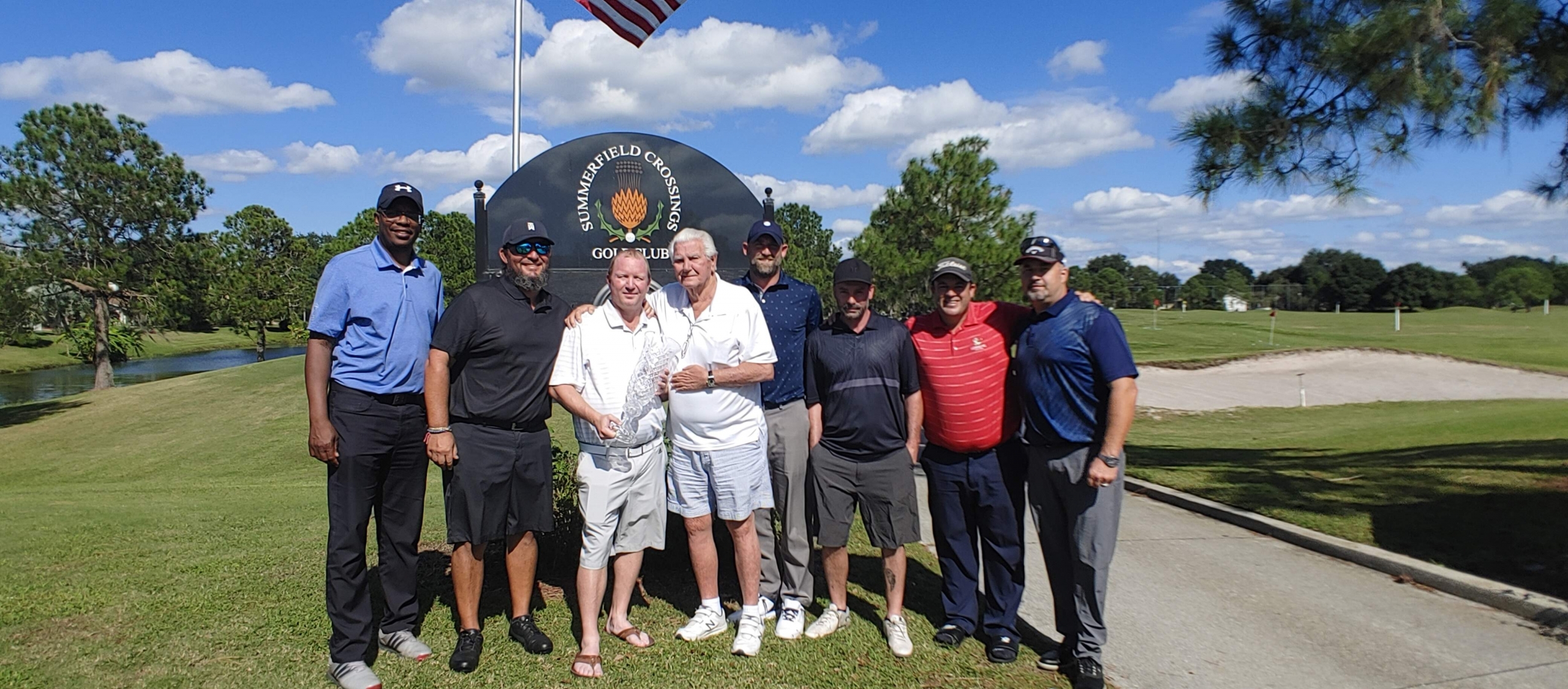 MENS' SENIOR LEAGUE
SENIORS 50+
Different formats weekly
Tuesday 8am Shotgun
Thursday 8am Shotgun
Must be a Full Summerfield Member or purchase a yearly League Pass
CONTACT JIM FAIR FOR MORE INFORMATION AT 813.672.9017
SUMMERFIELD WOMEN'S GOLF ASSOCIATION
SCWGA – Tuesday League
League Dues $65/year
Tuesday 7:30 am Show 8:00 am Shotgun
Hole in One $2.00
New ladies can contact President Margaret Iding for more info. 517-410-3115. LEAGUE PASS and active ghin required to participate.
Weekly Prizes in Cash
Games for All Handicaps (max. 40)
Fun for All Female Player
SWGA – Thursday League
7:30 am show 7:45 Tee times
Not a formal league just fun play, games determined amongst players
Sign up on the bulletin board across from the ladies room
New ladies can contact President Margaret Iding for more info. 517-410-3115. LEAGUE PASS and active GHIN required to participate.
---
SUMMER WEDNESDAY NIGHT POINTS LEAGUE
for more information contact Shane Lemay: wednesdaypointsleague@gmail.com
The Wednesday Night Points league plays every Wednesday, however, golfers are not required to play every week and every Wednesday is a NEW EVENT, require a new entry fee. However, the more you play, the more "END OF THE YEAR POINTS" (EOYP) you earn towards the end of the year Prize Pot. End of the year prize pot grows each week as $1.00 from everyone that plays each weeks gets entered into the pot. The entry fee of $ 20.00 for the year is also part of the End of the year prize money. This is modeled after the FEDex Cup Points system on the PGA, the more you play, win or place, the more points you earn.
We will have 4 major tournaments throughout the season. This means you will earn EXTRA EOYPs when playing in the majors as well as winning or placing in Majors.
This league is open to all skill levels. We have 0 caps to 40 caps playing. We will have 2 flights when we have 20 or more players each week for low net individual play. Everyone MUST have a GHIN, which is the USGA handicap system. If you do not have a GHIN, we can provide one for you, but for the first 4 weeks, your point total will be limited to a +2 points rating max (can be explained in more detail). Everyone MUST play to a triple bogey (or more up to your USGA GHIN ESC score).
All winnings will be post on the league site, including hole by hole scores of each player. All scores will be entered into the GHIN by the league. All winnings will be put in the Wednesday Night Points League PRIZE box in the Pro Shop under your name by the FOLLOWING WEDNESDAY.
Contact Shane Lemay for more info @ shanelemay@hotmail.com
WEDNESDAY BOGEY LEAGUE
Double Bogie Golf League
When: Wednesday Night @ 5:30pm @ Summerfield 2 Man Teams Greens Fee of $18.00
Format: Match Play, Best Ball, Alternate Shot, Scramble. Format changes each in week in a set order.
Contact Gary at 813-753.4940 for questions or register. DEADLINE TO SUBMIT YOUR TEAM 3-28-18
The purpose of this league is to have fun while experiencing the joy of competition. There will be no league fees for weekly play but you will have to pay the course a greens fee each night. There may also be a small fee to pay someone to calculate the handicaps, provide weekly play scorecards, and keep track of standings. That fee will be small if anything but it's well worth it. It takes a lot of work to keep track of the paperwork and organization of any league.
As stated above to keep each night fun and exciting we will be changing the format each week. There will be 2 formats that you will you're your individual ball and 2 formats that you will play as a team.
Every match will be handicapped. Before league begins we'll require two 9 hole scores from Summerfield Crossings. Handicaps will adjust at set points in the schedule.
Again, this will be about having fun and not "winning" or "cashing big." This will be a league that we can come out and enjoy the company of friends and the game of golf.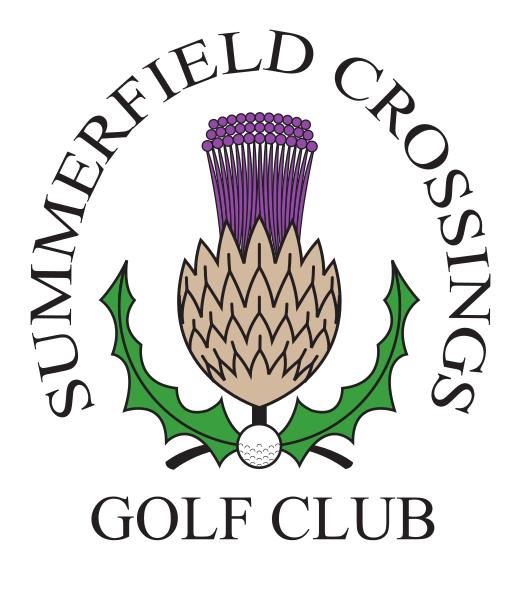 THURSDAY SUMMER 9 HOLE LEAGUES
*SPARK league at 5:30. Info can be found at www.spark.golf.
*Central Florida Golf Group – 5:30. 2 player Scramble. Contact FGG president James Kelly at jdkelly@centralflgolfgroup.com for more info
EVERY FRIDAY NIGHT
Couples Mixer 3:00 pm Shotgun Start Friday Night Mixer Dinner Sign Up in the Pro Shop
9 holes Dinner after No Ghin or League pass required
Summerfield Crossings Golf Club
FRIDAY LEAGUE
Every Friday Night
Couples Mixer 3:00 pm Shotgun Start Friday Night Mixer Dinner Sign Up in the Pro Shop
9 holes Dinner after No Ghin or League pass required
Summerfield Crossings Golf Club